custom solutions
delivering results
---
FoodScience® offers turn-key private labeling and full-service custom formulations to serve our customers' contract manufacturing needs. We help our partners grow their businesses with a knowledgeable R&D department, best-in-class quality certifications, third-party ingredient testing and quick turnaround times. With decades of experience in manufacturing nutritional supplements, we specialize in producing effective formulas that deliver results for our business partners and their customers.

turn-key private label
benefit from our decades of expertise.
We offer access to best-selling human and animal formulas for which we've already done the research, ingredient sourcing and manufacturing. Our in-house marketing team will assist you with your brand label and packaging to help your product stand out.
These products were developed by our R&D team, including our Chief Science Officer and Formulation Manager, along with input from our veterinary and doctor review boards. These formulas were designed specifically to capture market demand. Our Private Label program helps you get to market faster with the most popular SKUs delivered in a timely manner.

Learn more about our private label program.
custom formulation
take your brand or business to the next level.
We make it easy for you to turn your idea into reality. Our R&D department will work with you to develop a product that fills a gap in the market and suits your customers' specifics needs. With your input, we'll handle everything from end to end, including ingredient research, sourcing, manufacturing, testing and label design. We'll guide you through every step of the process to guarantee that the finished product meets your expectations.
Our commitment to superior quality is only matched by our commitment to customer service.
We can be your trusted partner to help grow your business and deliver results to you and your customers.
your ideas
our quality.
Whether private label or custom manufacturing, our quality is built into processes from formulation and procurement to production and finished products. We take pride in everything we do as demonstrated by our exceptionally high quality standards.
our capabilities
form options

packaging options

global business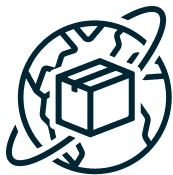 Whether it's a custom formula or private labeling, FoodScience® can handle your business's needs from product development to shipping and delivery. Our capabilities are highlighted by world class manufacturing practices, rigorous testing standards and unparalleled customer service. We also maintain the expertise required to navigate label requirements and customs regulations for international distribution. With our decades of experience, FoodScience® can be a trusted partner for premium brands looking to import human and animal health products manufactured in the U.S.A.
FULL-SERVICE PRODUCT DEVELOPMENT
Our commitment to superior quality and innovation requires coordination among all of our departments and employees. Research & Development works closely with ingredient suppliers and universities to create high-quality, efficacious formulas. Products are then carefully reviewed by our scientific review board, including doctors and veterinarians to ensure the best results. At our FDA-registered facilities in Vermont, we handle many aspects of manufacturing and shipping while adhering to strict quality standards. Finally, our sales representatives deliver exceptional service to our customers while marketing supports packaging design and our brands.

INGREDIENT TESTING

Ingredients tested for purity and composition

THIRD PARTY TESTING

Testing for label claims using best-in-class standards and process

QUALITY ASSURANCE

Ongoing in-house and third party testing for bacteria, mold and other pathogens

SCIENTIFIC REVIEW

Formulas reviewed by vets or doctors, designed to regulatory requirements, and tested for palatability when needed
Join Our Team

If you share our passion for helping people and pets, browse our current openings and apply now if you're looking to join a dynamic organization with an opportunity for career growth.