how we work
a commitment to quality and innovation
---
Our passion for improving the lives of people and pets is demonstrated by our commitment to the highest standards of quality and innovation. Our team members are dedicated to their craft and are inspired to deliver better health solutions to our customers around the world. Their energy and commitment shines through in our focus on providing the highest level of customer satisfaction at every level.
Our commitment to superior quality and innovation requires coordination among all of our departments and employees. Research & Development works closely with ingredient suppliers and universities to create high-quality, efficacious formulas. Products are then carefully reviewed by our scientific review board, including doctors and veterinarians to ensure the best results. At our FDA-registered facilities in Vermont, we handle many aspects of manufacturing and shipping while adhering to strict quality standards. Finally, our sales representatives deliver exceptional service to our customers while marketing supports packaging design and our brands.

CUTTING-EDGE R&D DEPARTMENT



MANUFACTURING AND SUPPLY CHAIN


"At FoodScience®, we come to work every day inspired to help people and pets live healthier lives. An organizational commitment to scientific research, innovation and exceptional service has allowed us to remain laser-focused on our customers' needs while cultivating a vision for the future of an evolving industry and world."
Sharon Rossi, CEO
our
fundamentals
---
As a mission-driven organization, we're guided by our 26 Fundamentals, a set of core behaviors that comprise the FoodScience® Way. Our Fundamentals not only provide the foundation for our culture and values, but help us work toward our goal of being better every day. Whether it's Make Quality Personal, Cheer Each Other On or Look Ahead and Anticipate, our "Fundamental of the Week" helps to ground us in our daily actions. By putting these 26 Fundamentals into practice, we're connected as one cohesive team dedicated to improving the lives of people and pets.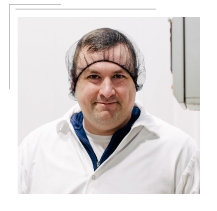 "It's great to see how people are always willing to step up when needed to get the job done."
Jon Bilodeau, Production Manager
Join Our Team

If you share our passion for helping people and pets, browse our current openings and apply now if you're looking to join a dynamic organization with an opportunity for career growth.