healthy lives
At FoodScience®, we have one important mission: Helping people and pets live healthier lives. And every day, we ask ourselves, "How can we do better?"

For 50 years, that has meant making the highest quality nutritional supplements and products, but it also extends to the care we provide our customers, the workplace culture we nurture and the local community we connect to.
BRANDS THAT MEAN MORE
FoodScience® is the research and innovation engine behind the trusted brands used by doctors and veterinarians. Their integrity and commitment are an extension of our own. You can find our products in providers' offices and in stores across the country.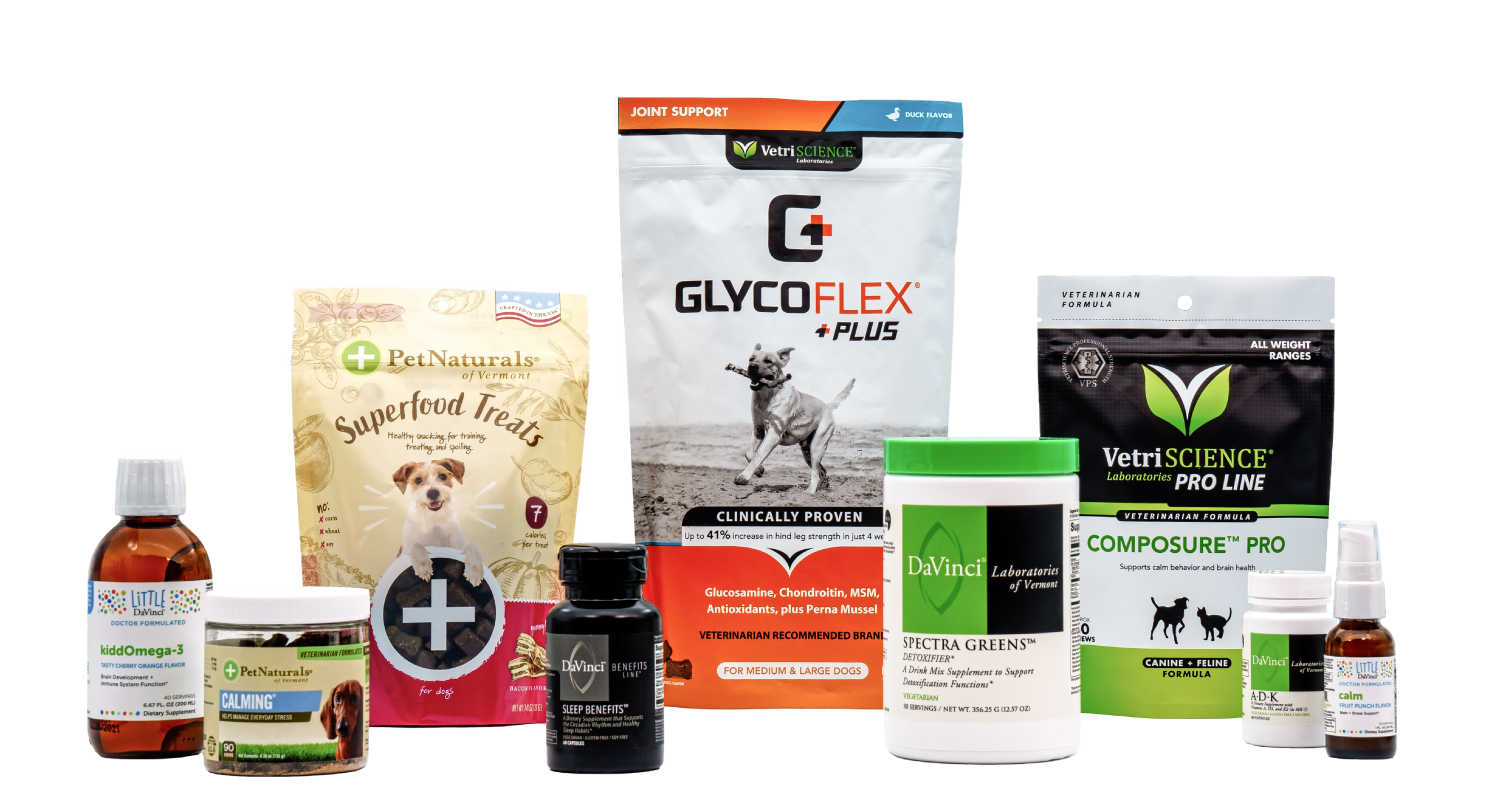 what drives us
It's all about helping our customers, our employees, our community and their pets thrive. Whether it's producing the highest quality, most effective nutritional supplements and products available, or providing a satisfying and engaging work environment, we're always focused on our endeavor to inspire healthy lives.

quality & trust
PRODUCTS THAT WORK. TRUST THAT'S EARNED.
Our customers trust us to provide safe, effective products. It is a responsibility we will never take lightly. In fact, throughout our history, FoodScience® has continually worked to raise the bar when it comes to developing efficacious products. We use only evidence-based ingredients and assess every products' success through clinical research, case studies and testimonials.
Our commitment to quality runs deep—first and foremost, through sourcing only high-quality ingredients. But it's also reflected in our strict adherence to conducting third-party testing. And while our certifications are among the industry-best for safety and efficacy, it's our outstanding service that truly earns the respect and confidence of our customers.

When people and pets are healthy and well, their lives are better.
Helping people and pets live healthier lives doesn't simply involve our products. It's a company-wide mindset that shines through our culture and our commitment to social responsibility. Our employees are passionate about their work and know their contribution has a direct impact in fostering a healthier world.
custom solutions
your ideas, our quality
---
If you're looking to private label one of our house products or for a formulation that's uniquely yours, then contact an account representative today and get started! We offer turnkey private label as well as custom formulated tablets, capsules, liquids, powders, soft chews and softgels. All are available with low minimums and evidence-based, branded ingredients.
join our team
If you share our passion for helping people and pets, browse our current openings and apply now if you're looking to join a dynamic organization with an opportunity for career growth.